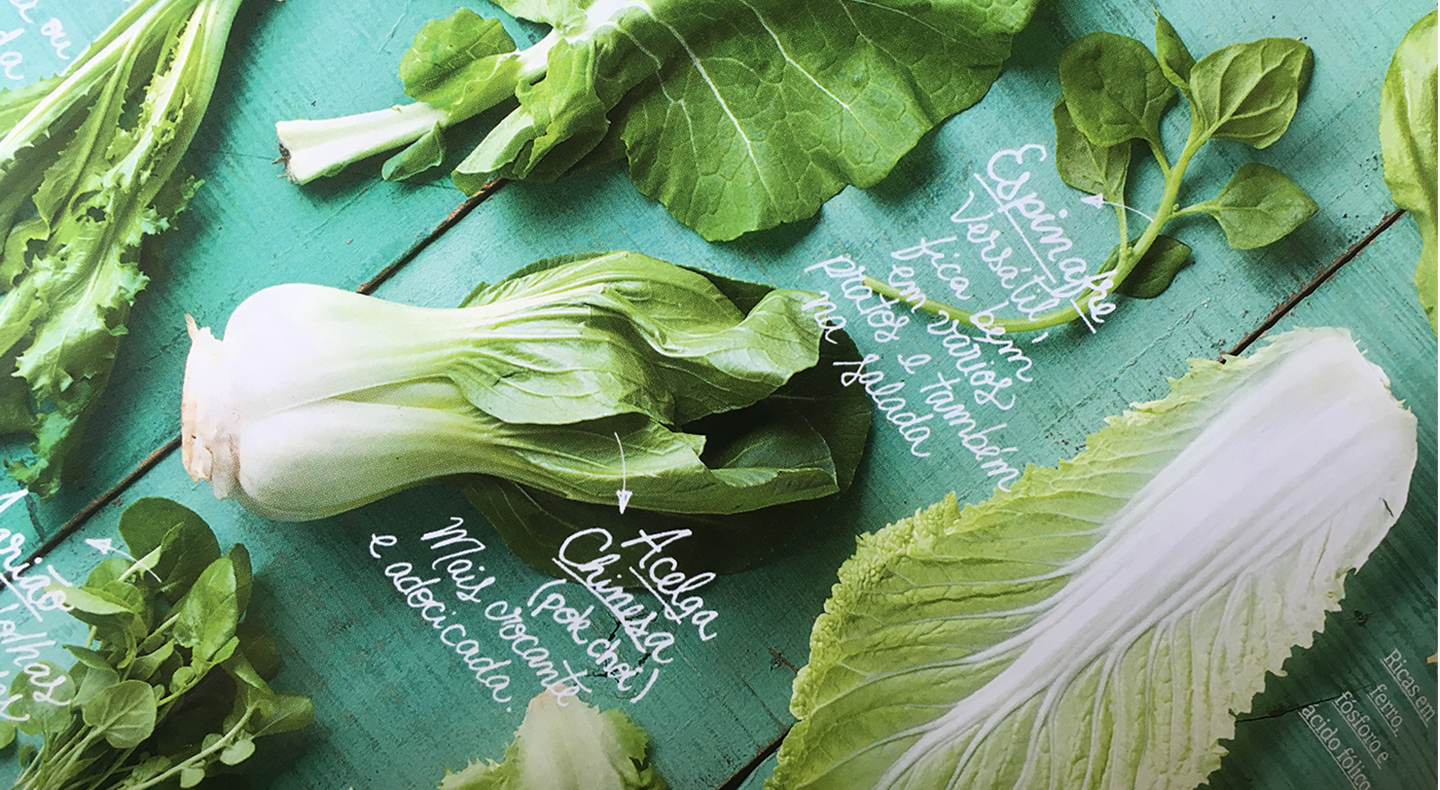 This project was commissioned by Com Você Magazine, a custom publishing from Nestlé in Brazil by Trip Editora. The Art Director Vanina Batista, briefed me to do something informal

"like if it was your grandma writing"

. So I did some usual handwriting for the description texts and a simple and not too fancy Lettering on the page titles. This is an article about things you can buy on an Open Market and how they can work on recipes. 
The topics are: different kinds of oranges, pumpkins, zucchinis and leafs.
​​​​​​​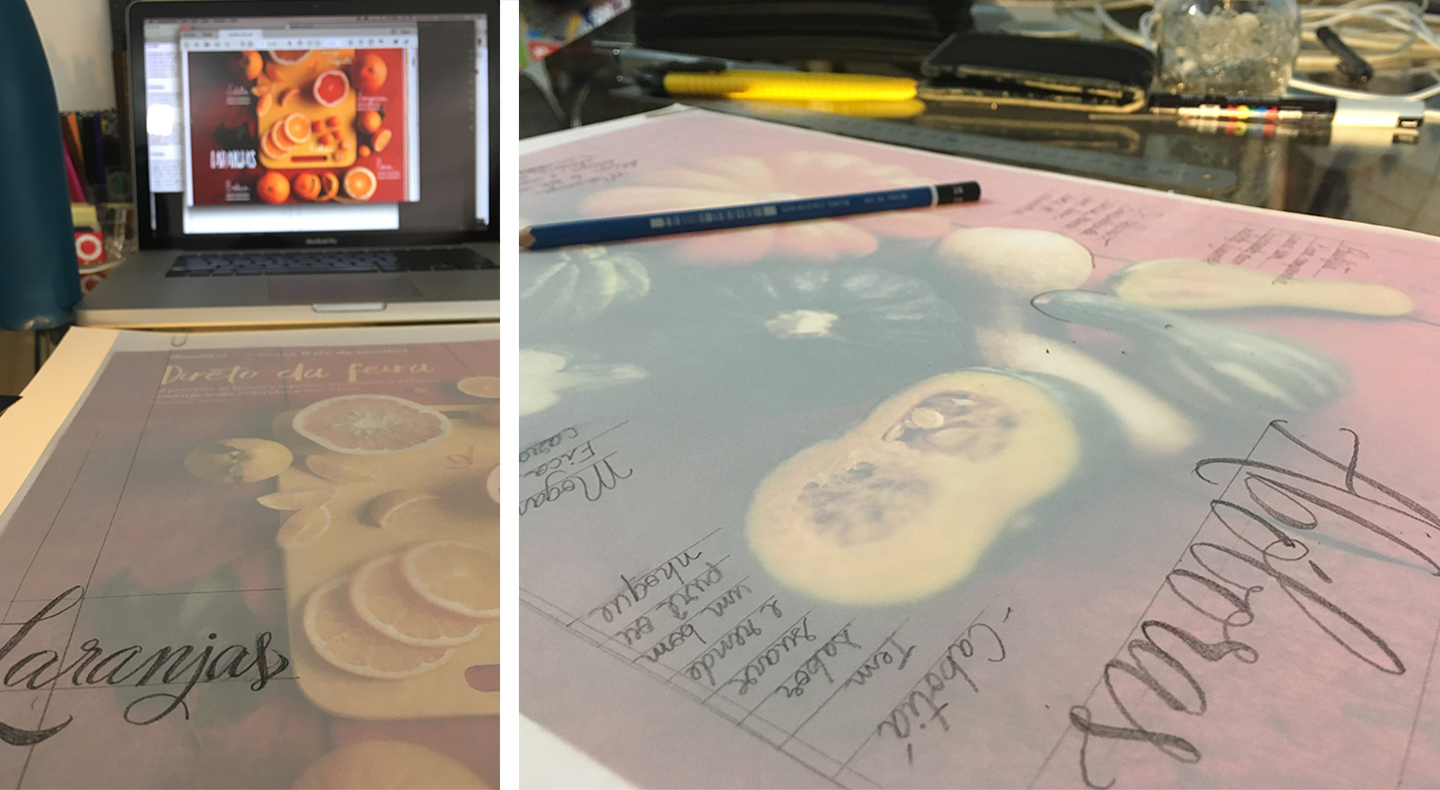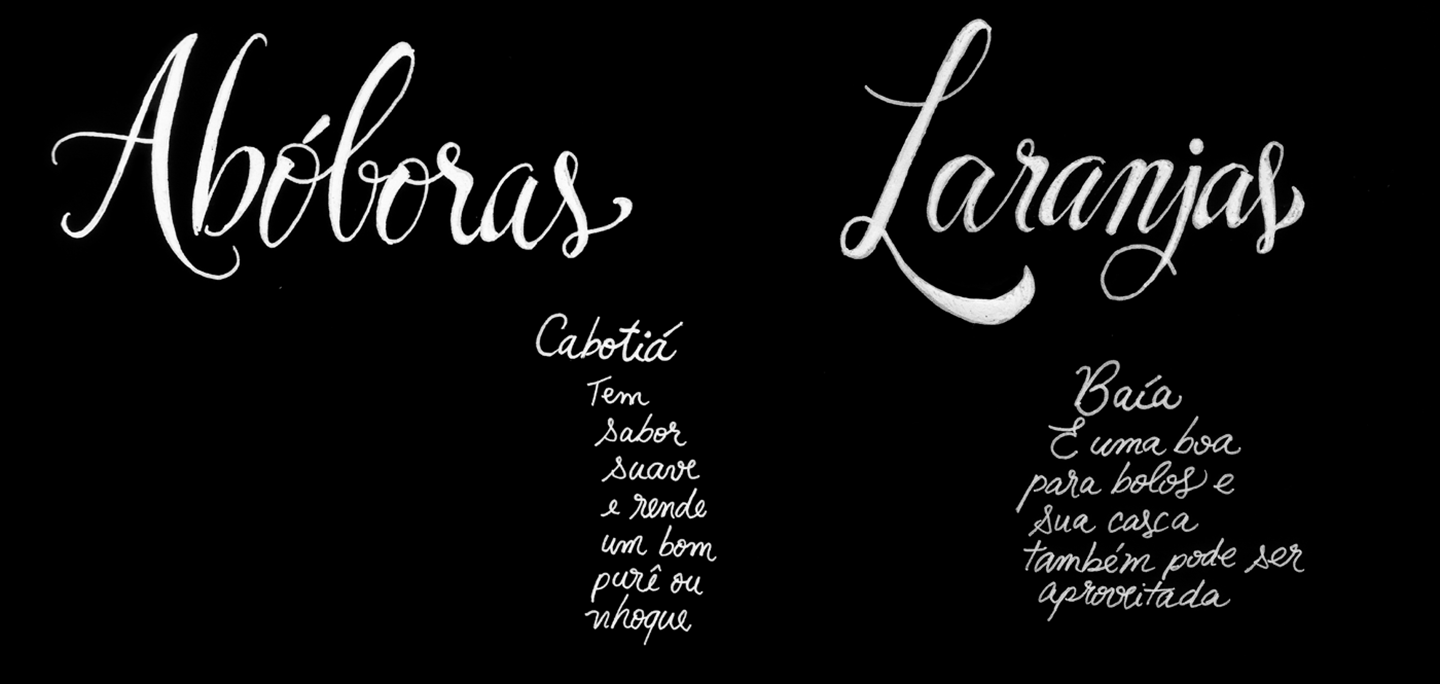 First I printed the pictures that would be on background upscaled, so I can have more space for writing. With pencils I drawn over a tracing paper and after that inked into another sheet.In the end did some retouching on Photoshop.